Emergency Locksmith Sugar Land
24/7 Emergency Locksmith Services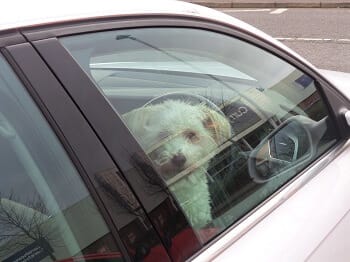 Emergency locksmith Sugar Land offers speedy, expert services to those who get locked out of their home or vehicle. Day or night, around the clock, we're ready to assist with 24/7 locksmith service for all your personal and professional lock-related needs. If you are locked out of your car or truck due to lost car keys, we can help you access your vehicle, with a 30 min response time depending on location, weather, and traffic. With 5+ years experience, we're ready to help you get into your car before problems develop, especially if you're stranded on the highway or locked out in bad weather on the roadside. When you're in a hurry, we'll be there before you know it to get you on the road pronto and back on schedule.
Residential Emergencies
Home lockouts. Getting locked out of your house can be frustrating or even scary if you've left something cooking or an alarm is going off. Our mobile locksmiths can solve your lost or broken key dilemma to get your door open or secured, as needed. Our expert technicians are ready to perform key extraction or a lock rekey if necessary. A lock change can be handled in minutes to keep your home safe. Burglary damage repair can be provided on the spot to restore security and peace of mind.
Commercial Emergencies
Office lockouts. It's not uncommon to leave a valuable item at the office and then remember it later that night after closing, or over the weekend when the building is locked up. If you don't have a key and are unable to contact someone who does have access to the building, you may need the help of an emergency locksmith Sugar Land businesses often call. Most people don't want to leave a handbag, wallet, or cell phone at the company for long periods of time. Our complete locksmith service can take care of your office lockouts as well, even after hours or on weekends. Whether it's an entrance, an office door, or a storage unit, we'll have it open in a jiffy to help you get what's needed and resume a normal schedule.
Professional Service
Our Sugar Land, TX and surrounding area employees are licensed, bonded, and insured so your privacy is protected. With complete training that includes fast and friendly customer service, you will appreciate our knowledgeable and caring approach to your lock-related issues. We've built an outstanding reputation for prompt response to emergencies and regular service calls, and we intend to continue as the premier emergency locksmith Sugar Land TX and surrounding residents turn to first when they have a lock-related problem. Hopefully, you will never get locked out of your home, car, or office, but if you do need emergency locksmith Sugar Land services, give us a call. We'll be waiting and ready to meet your needs with fast, dependable service and top notch skills.
Emergency Locksmith Sugar Land

https://txsugarlandlocksmith.com/emergency-locksmith/

3.9

/5 based upon

17

reviews.